Track list
1.Guacamole juice
2. Don't dance
3. Esperanza
4. North-east
5. Moonlight
6. Last shower
7. Listening for Anouar
8. Son do Marimba
9. Unrequited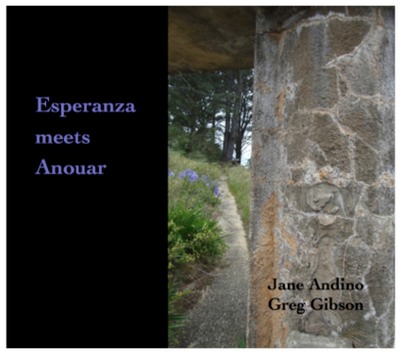 Jane Andino: piano
Greg Gibson: clarinets, saxophones and flutes
with Adam Bodkin: double bass on tracks 3 and 6.
Like the storylines of a novel, this CD explores the many strands of Latin-American music through the medium of Jazz. The themes move from Cuban and Brazilian rhythms to Central American with a central moment of moonlit Modern Classical.
Modern Jazz with Latin and Classical influences.